Manufacturing Automation Solutions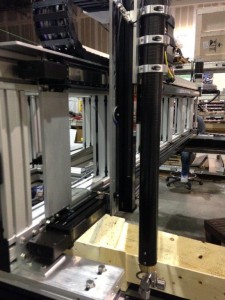 Original equipment manufacturers partner with Fluid Power South because we design automation solutions for their most challenging applications… at no charge.
We sell by sharing expertise and providing excellent service. It's why our staff spends nearly 90% of its time on site with customers. It's the reason we attend yearly training with component manufacturers and how we regularly receive their Top 10 and regional sales awards. It's what distinguishes Fluid Power South in the industry.
We will help your company by:
Identifying the component or systems you need to accomplish your goals.
Recommending the most efficient or cost-effective automation solution.
Advising you about the latest technology available for your application.
Finding alternative parts to reduce your cost or serve as replacements.
Get in touch with Fluid Power South, and we will work with you to create the right application segment by segment. Call 770-446-7727 or contact us online.